I can't believe it's already December 18th! Christmas is exactly 1 week away! How did that happen, exactly? Time is relentless and inexorable and unescapable, however, so as it marches on, so do we! I'm hoping to take a little time off blogging next week, to spend time with my family. I have a post for you on Friday, and a short one for Monday, but after that the Cone of Silence will descend until the following Monday, when I'll see you with my newsletter tutorial card and on New Year's Day, some product shares from the Jan/Jun Mini.
Today, I wanted to introduce Sale-A-Bration to you, because it starts in just a little over 2 weeks and I wanted you to be well-prepared for all it's nuances and well-versed in all the ways you can save in Stampin' Up!'s biggest sale of the year!!
It begins on January 3, 2020 and ends on March 21, 2020 so you have basically 3 months to take advantage of the THREE WAYS that you can benefit:
The first way of course, is to shop! There are soooo many gorgeous new products in the Jan/Jun Mini Catalogue that this should NOT be a problem for anyone! Sixty-one pages of beautiful stamps sets, dies, punches, DSPs and embellishments. There is something for everyone in there! All you have to do is spend $60 in one order and you can chose a free product from the amazing Sale-A-Bration Brochure! I'll be showcasing these products in the days to come so keep an eye open here for examples of the beautiful things you could earn! There are some Level Two rewards that require you to spend $120 in order to earn them, and they are pretty special! And you don't have to shop just from the Mini Catalogue either! You can shop from any current catalogue or product offering!
An even better way to get benefits during Sale-A-Bration is to host a party during this time period, and before you get your knickers in a knot, there are many different ways of doing this. The easiest way is to gather a few friends, bring them over to my house for a private card class, tell them how they can earn free rewards during this time and let me do the rest! It's low key, fun, and your friends will be amazed at what they can do when stamps do the "drawing" for them! If your sales reach $375 or more, which is easy to do, you will earn 12% of your total in free product, plus you will be able to earn the exclusive Little Ladybug stamp set free - only available for hosts!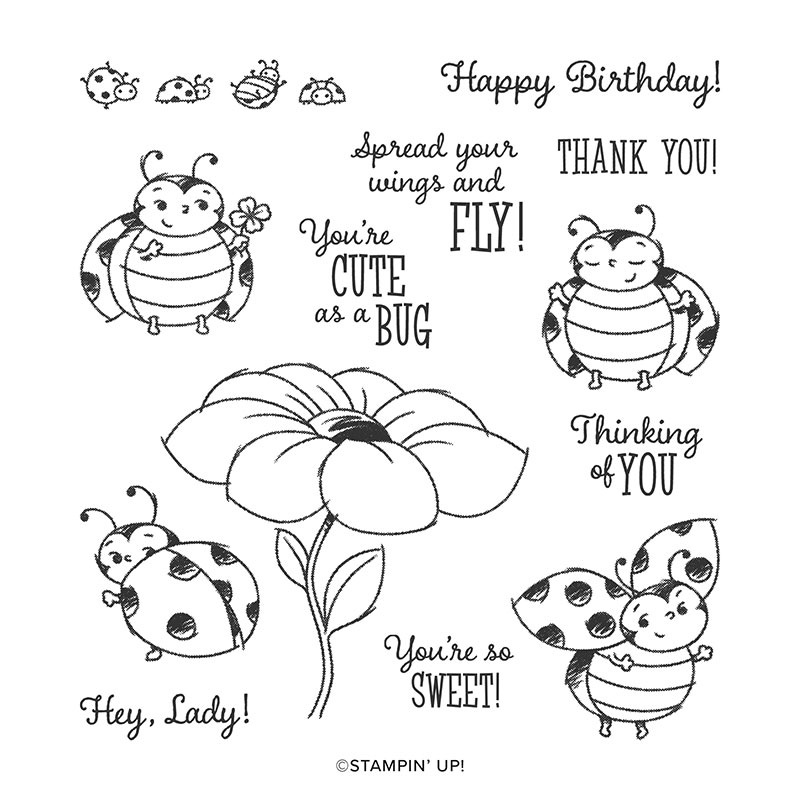 But, by far, the best way to benefit from Sale-A-Bration, is to join Stampin' Up! and my team, by purchasing the Starter Kit. For only $135, you will get $165 of your choice of any current product, with Free Shipping! And that's an amazing deal all on it's own. But because it's Sale-A-Bration, you'll also get a free Mini Paper Cutter, a 6"X6" Designer Series Paper Sampler from the new Mini Catalogue, and a free stamp set OF YOUR CHOICE - no price limit on that! Plus Stampin' Up! throws in some free business supplies as well, in case you decide that you really like getting 20% off your products and decide to keep your demonstrator status so you can continue to get that benefit!
So now you have the lowdown.
But don't forget, that you still have a few days left to save on retiring products from the Holiday Catalogue, before they are gone for good. Here are the deals:
You can shop Online in the comfort of your jammies 24/7 at my
On-Line Store
, or text me at 1-250-768-7379 and I will submit your order.